Archive for the 'Stefani Germanotta' tag
Since he offed himself, Lady Gaga's outfits have gone from the sublime to the ridick! Seriously, this is her at the airport. I was thinking "at least wearing next-to-nothing will speed her through security" then I noticed her stupid shoes. And. Her. Fucking. Handcuffs.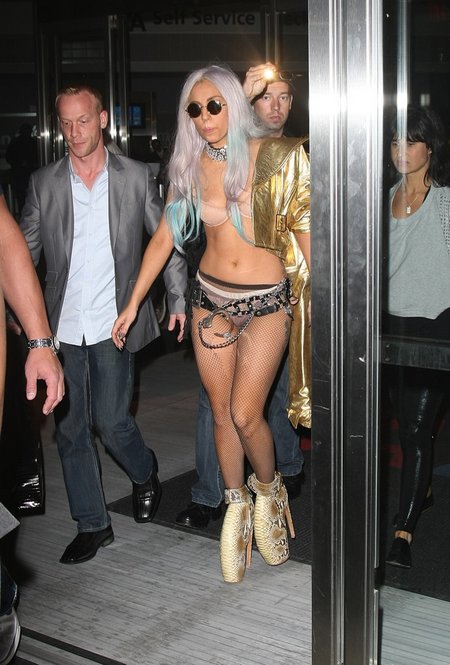 Can it be a coincidence that "Lady Gaga's" real name is Stefani Germanotta. Which: a) is itself an obviously made up name; and b) has the word German in it (look carefully).
And we all know what we think of them.
After what they did…….