Archive for the 'Dolph Lundgren' tag
I'm kidding. It is going to be unbelieveably, crazily, brilliant. I have never been more sure of anything. I am talking about The Expendables, the new Sylvester Stallone high-action movie which co-stars Jason Statham, Jet Li, Arnold Schwarzenegger, Mickey Rourke, Dolph Lundgren, Stone Cold Steve Austin, and Bruce Willis.
Did you get all that? All it is missing is Michael Caine. I can actually do without a smoking babe in a movie like this, but "Sly" has that covered. Welcome to rivercityvibe, Giselle Itié: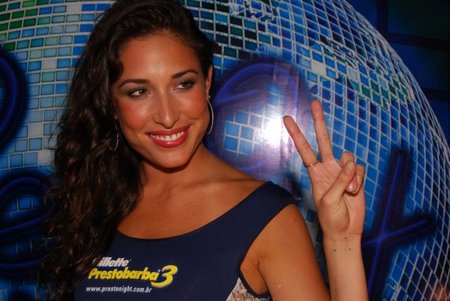 This was not supposed to be a babe post. She just snuck in, the naughty minx. It happens to me all the time. Anyway, back to talking about the the war film (which I love to do). A plot synopsis goes like this:
…an explosive action thriller about a group of hard-nosed mercenaries who are double-crossed during a treacherous mission. Approached by the shadowy Church to overthrow tyrannical South American dictator General Gaza (David Zayas) and restore… order to the troubled island country of Vilena, stoic soldier of fortune Barney Ross (Stallone) rounds up an unstoppable team that includes former SAS soldier and blade specialist Lee Christmas (Jason Statham); martial arts expert Yin (Jet Li); trigger-happy Hale Caesar (Terry Crews); cerebral demolitions expert Toll Road (Randy Couture); and haunted sniper Gunnar Jensen (Dolph Lundgren), a combat veteran who never misses his mark.
The words "blade specialist" and "haunted sniper" have a special resonance for lovers of war films. They send a dog-whistle message and the message is "fucking awesome". Here's the trailer:
I read more of the plot summary. Apparently there is a rogue CIA operator, as well.
Jackpot!
[One small concern. they seem to be wearing berets at one point in the trailer. Please let them them be shaped properly. Or they look shit. Bad berets nearly ruined The Wild Geese for me.]