Archive for the 'Bikini Babes' tag
Where would we be without them, I ask myself? Without lovely ladies who know a minus 2 THAC0 when they see one, and can outline the multiple powers of the Invulnerable Coat of Arnd while stripping to nearly nothing for the team. BOOM!
We're going to have one more ladies of DragonCon post and then a post on Repeat Offenders – those who I snapped this year and in 2009.
It's because you love it, you bunch of weirdos…..
This is the weekend we have been waiting for. AC DC playing Veterans Arena tonight, easing us in to the Florida/Georgia game tomorrow. It is going to be Pretty. Fucking. Huge.
In an effort to celebrate the enormity of the imminent mayhem, I have resolved to publish not one, but two (2) Florida Gator babes.
Incidentally, I'll be at the tailgates, taking pictures of the celebrants as long as it is safe for me to do so – I don't think I shared with you last year's debacle…… It was shameful (in a good way). I have only just finished paying for the damage (both economic and moral).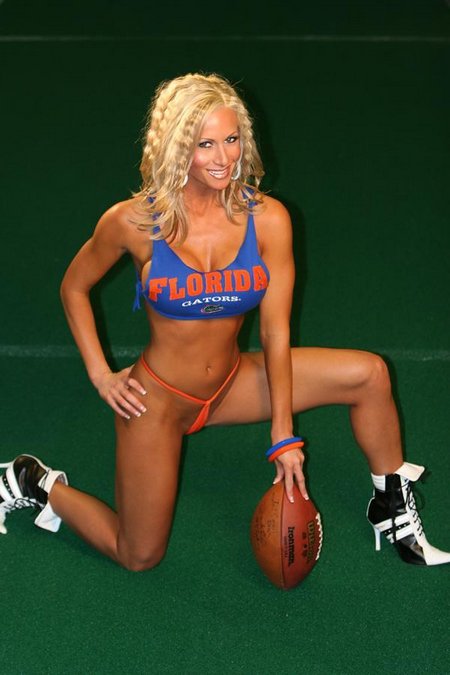 So far, so good, non? Here's her friend: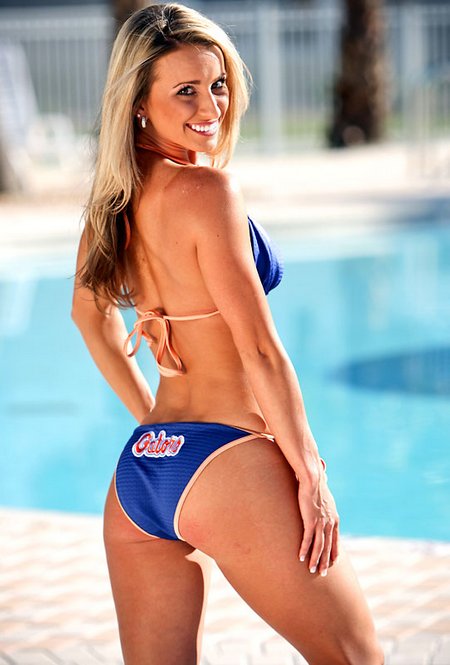 Hot dang diggety.
See you at the game……