Archive for February, 2010
My third favorite movie (and favorite John Hughes* movie) Weird Science is playing at the 5 Points Theater at midnight tonight. I am attending in my yellowest shoes. It's going to be mighty. I presume you all, being people of exquisite taste, patronize the 5 points Theatre (note spelling) all the time. They have beer.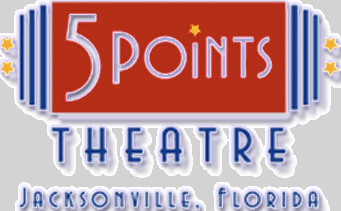 Which reminds me, I have recently begun a long post which, O reader, I may or may not inflict upon you shortly. It's subject is Quality of Life. The fact that I can go to a midnight showing of a movie like Weird Science, on my bicycle, is what we call a 'key indicator' when it comes to measuring Life Quality.
If only it wasn't so bastarding cold.
What's up with that? Seriously.
(*did you see the piece about him in Vanity Fair? Illuminating).
The ubiquitous "JD" in London, England sent this quite amazing example of a public service announcement that has been running on Brit TV recently. JD mentions that despite having the most crowded roads in the developed world, England also has the safest. Ads like this must help:
Okay, that's enough of that sort of thing. Coming up – Lindsay Lohan! And you thought we'd forgotten her!
If you're looking for the antidote to last Saturday's Jimmy Buffet concert, I have it right here. Slip on your silk kimono, mix yourself a good-sized portion of electric soup and sit back to listen to this cover version of St Etienne's Nothing Can Stop Us Now by the amazing Kylie Minogue. Because if there are two things I love, its the music of Saint Etienne and the physical appearance of Kylie Minogue.
Whaddya think about a Jacksonville-based Saint Etienne tribute band? We can call it Saint John's and our first cover can be Avenue.
Geddit!!?
You may be familiar with a people known as "the British". They speak a bastardized form of American and make the outlandish claim that they used to run the world before we did. Apparently, they all live in a place called London and many of them (for reasons I could bore you with, but won't) read this blog. Don't take me my word for it, ask the analytics geeks at Google.
Anyhow, once of these readers, a certain "JD", sent me this rather funny clip of a "British" comedian mocking the USA. I think "JD" meant it to sting, but we can take it, right? We did, after all, make Team America.
Take a look. It is funny:
Now if there is one rule that I live by, it's "Go Big or Go Home."
For those who are unfamiliar with this concept, "Go Big or Go Home" is a saying I made up ages ago to express, in a memorable form, the idea that half measures are a waste of time. Tiger Woods, who is right now hiding at TPC Sawgrass a scant dozen miles away from Bones HQ. has become a poster child for this philosophy.
You see, no matter what your moral position on adultery might be, You have got to admire the way Tiger went about it once he'd decided it was the thing for him. I mean, he really went for it, fucking literally dozens of enormously-racked hookers, bar maids and pornstars. I mean, what did he have to lose? I am told that once you do one you're going to hell anyway……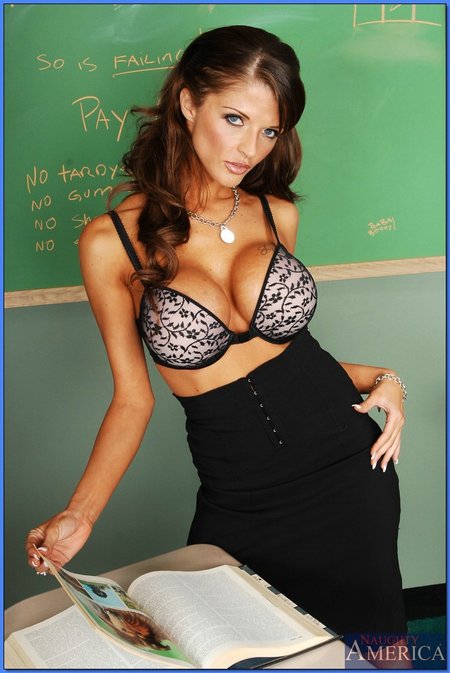 Exhibit Alpha
You see, Tiger, whatever his faults as a human being, has earned my admiration for the barely fathomable way in which he has demolished his own reputation. You can imagine how it started – some ropey waitress with a worthwhile rack came on to him. He succumbed and found himself thinking ….Hang on…. I'm fricken' Tiger Woods…. I can do better than this… Next thing he knows he's shouting for a flunky, "Alphonse! Get the Bunny Ranch on the line. Tell them it's Big Johnson and I am sending a Chinook."
Okay, its not funny. There are children involved and a Swedish model wife* but I have still got to take my hat of to Tiger. No half measures. He went for it, balls to the wall. He may be a dangerous skank-shagger, but he still has some style…….
*where, incidentally, is the famous Swedish commitment to Free-Love I remember from my days over there….?
Sports Illustrated. 2010 Swimsuit edition. Today. With Brooklyn Decker: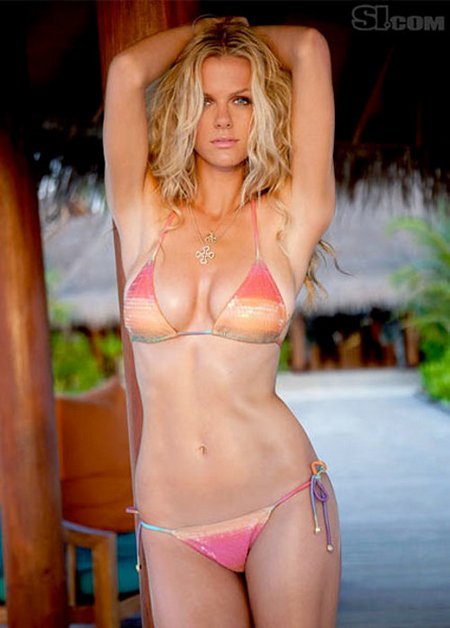 More HERE. You pervs.
I have written before about WJCT's Electro Lounge show – one of the things I love about Jacksonville (which I consider to be a city full of great things). Driving back from the airport just now (I felt like driving, I had to put the Chechens in the back. There was no danger. We were not followed) I tuned in and heard, as one is wont to do on that glorious station, the best cover of a-ha's Take on Me you are ever likely to hear.
It was minimatic featuring Juliette P singing Take on Me (with a Martini*). I love it because of the way it sounds, but also because the singer takes it upon herself to correct Harkett's diabolical Norwegian grammar (it's 'take me on', not 'take on me' you terrible dicksplash).
Any how, check it , check it yeah yeah (sound only, with a picture of a babe's ass):
We're back. Stick with us.