Archive for October, 2009
This is the weekend we have been waiting for. AC DC playing Veterans Arena tonight, easing us in to the Florida/Georgia game tomorrow. It is going to be Pretty. Fucking. Huge.
In an effort to celebrate the enormity of the imminent mayhem, I have resolved to publish not one, but two (2) Florida Gator babes.
Incidentally, I'll be at the tailgates, taking pictures of the celebrants as long as it is safe for me to do so – I don't think I shared with you last year's debacle…… It was shameful (in a good way). I have only just finished paying for the damage (both economic and moral).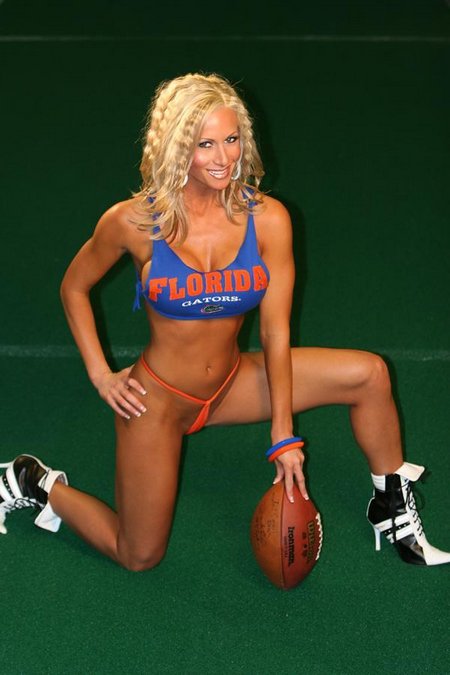 So far, so good, non? Here's her friend: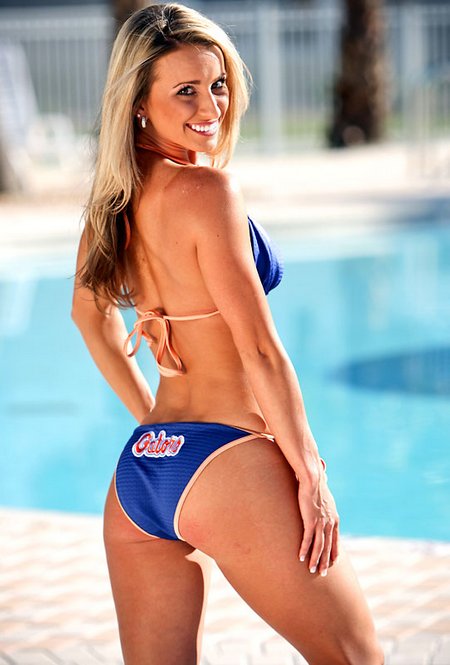 Hot dang diggety.
See you at the game……
Did you know that Benicio Del Toro was the third Puerto Rican to win an Academy Award? No? Well he was.
Benny (as he is known to intimates) hasn't put a foot wrong, cinematically. His morals too, appear to be faultless (always a disappointment for celeb-watchers). His latest movie, The Wolfman, is inspired by the classic 1941 movie of the same name and looks double-plus awesome. Check it:
Gollum and Hannibal Lecter? We're spoiled.
I think I have alluded to the fact that I have distant family in New Zealand. I may have pointed out that my second cousin* is dominating the Australasian music scene with his band Midnight Youth and, I have no doubt, will be here very soon. There's a lot to like about New Zealand, I reckon. I have never been there (nearest I have come is Sumbawa – which is nowhere near). I'd like to go, if only to experience cops with a genuine sense of humor…..
Words to live by.
Follow Midnight Youth HERE. They utterly rock.
(*we are second cousins, apparently. So my aunt tells me….. She did the complex math.)
We had another of those bar conversations last night – one of the ones in which I speak about a well-known cult musician and my buddies stare at me blankly. I then have to go to other patrons to conduct a straw poll to prove that A. I am not making it up, and B. my friends are idiots.
Last time, we were at Harpos, but yesterday we had repaired to The Secret Bar. I can't remember if I have mentioned it before, but this is the bar that we have sworn a blood oath to keep secret from the various female stakeholders in our lives. It means we can camp out, with our phones off and be certain we will not be disturbed. All I can reveal is that it is on the Westside and does not require teeth. Imagine the scene last night as I went around the various denizens and asked them if they were familiar with the works of Boney M….
Of course they were. They were as hip to it as I am. Here is their flagship anthem Daddy Cool:
By the way, Class Warfare has broken out in the comments section for one of our posts. Check it out.